Get tested now!
anonymous - fast - free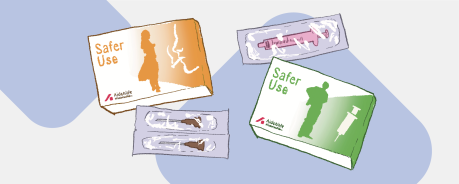 HIV & Syphilis
An HIV infection is today - recognized early - easily treatable, with good quality of life and normal life expectancy. It makes even more sense to be tested for HIV after a risky contact. This is particularly important when sex takes place with changing partners, or when couples within the relationship want to leave out the condom during sex.
We offer an anonymous and confidential risk analysis in relation to HIV and other sexually transmitted infections in a personal conversation. If desired, an HIV & syphilis rapid test can then provide reliable information about the status in just a few minutes.
For the quick test we need a small drop of blood from your finger. However, the rapid HIV test can only rule out an infection with HIV 12 weeks after the last risky contact.