Queer Refugee Cafe - jeden 1. Donnertag im Monat um 18:00 Uhr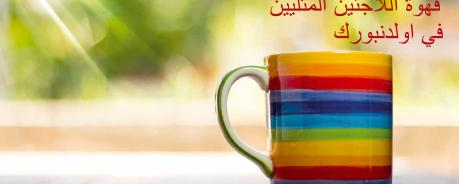 Der nächste Termin des Queer Refugee Cafés:

Am Donnerstag den 04. Juli 2019 treffen wir uns wieder in der Zeit von 18 bis 22 Uhr in gemütlicher Athmosphäre in den Räumen der Oldenburger Aidshilfe.Wir werden den CSD revue passieren lassen und gemeinsam Pizza backen!
Wenn Du Interesse hast uns kennenzulernen, komm gern vorbei.

Queer Refugee Café is coming together:
On Thursday the 4th of July 2019 we meet again in the time from 6 to 10 pm in a cozy atmosphere in the rooms of the Oldenburger Aidshilfe.
We will will chat about the passed CSD and bake pizza together!
If you are interested in getting to know us, feel free to come by.

Le prochain réunion du Café Queer Refugee:
Le jeudi 4 juillet 2019, nous nous retrouverons de 18 h à 22 h, dans une atmosphère résolu, dans les salles du Oldenburger Aidshilfe.
Nous allons passer le CSD et cuire la pizza ensemble!
Si vous souhaitez nous connaître, n'hésitez pas à venir nous voir.