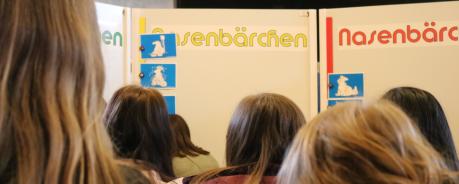 We support people to live their sexuality and identity self-determined and full of relish.

Our aim is to help people to actively and self-confidently shape their own lives, to assess their infection risks and to deal with them responsibly. We are committed to solidarity with HIV-positive people, acceptance and equality of different ways of life.
We are happy to cooperate with you and find individual concepts and methods for your needs.
HIV and AIDS: HIV transmission routes, living with HIV, anti-stigmatisation, anti-discrimination
Safer Sex: Knowing and minimizing risks, living self-determined and lustful sexuality
STIs (sexually transmitted infections) & hepatitis
Safer Use: minimising the risks associated with drug use
LGBTIQ*: sexual and gender diversity
Information material in over 10 languages, media and event concepts
Information stands, hands-on activities, workshops, further training, cooperation in school projects, lectures for all interested parties
low-threshold prevention events in the queer and gay scene,

for men who have sex with men,
for drug users,
for sex workers,
for people in prison,
for refugees and migrants